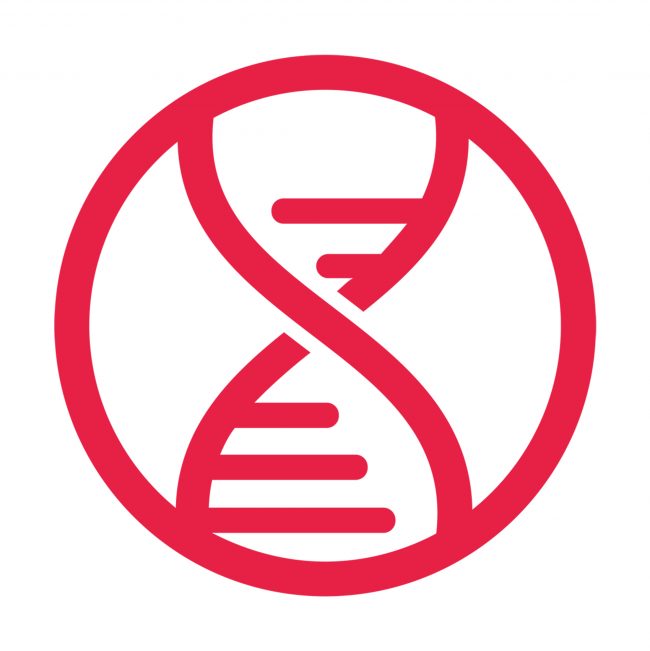 Geroscience Center for Brain Health and Metabolism seeks motivated post-doctoral researchers
To start on May 2020
Topics include:
Cytoskeleton dysfunction in aging and neurodegenerative diseases
Proteostasis in aging and neurodegenerative diseases
Axonal degeneration and regeneration in neurodegenerative diseases
Age-dependent microbiome changes
Mitochondrial dysfunction in aging and neurodegenerative diseases
Novel models for aging research (Killifish, Droshopila, mice)
Stem cell generation (iPSC) from human neurodegenerative conditions
Neuropsychology of aging and neurodegeneratives diseases
Aging: Psychosocial studies
Functional and structural connectivity methods for default mode and salience networks in aging and neurodegeneration
Labs: Dr. Christian González-Billault, Dr. Andrea Slachevsky, Dr. Felipe Court, Dr. Cesar Cardenas, Dr. Claudio Hetz, Dr. Daniela Thumala, Dr. Miguel Concha, Dra. Soledad Matus, Dr. Rene Vidal
Candidates are encouraged to contact at least two investigators from GERO to explore potential research subjects before applying to the position. All selected candidates will be asked to apply to the Fondecyt Postdoctoral Competition 2021.
Applicants that obtained their PhD earlier than January 1st 2017 or later than October 1st , 2021 will not be eligible for these positions.
Information about GERO available at www.gerochile.cl
Applications should include a CV with a list of publications, a short statement of research accomplishments, one-page research proposal and the contact information of two professional and/or academic references (Email).
Send Information to gerochile@gmail.com by March 30, 2020.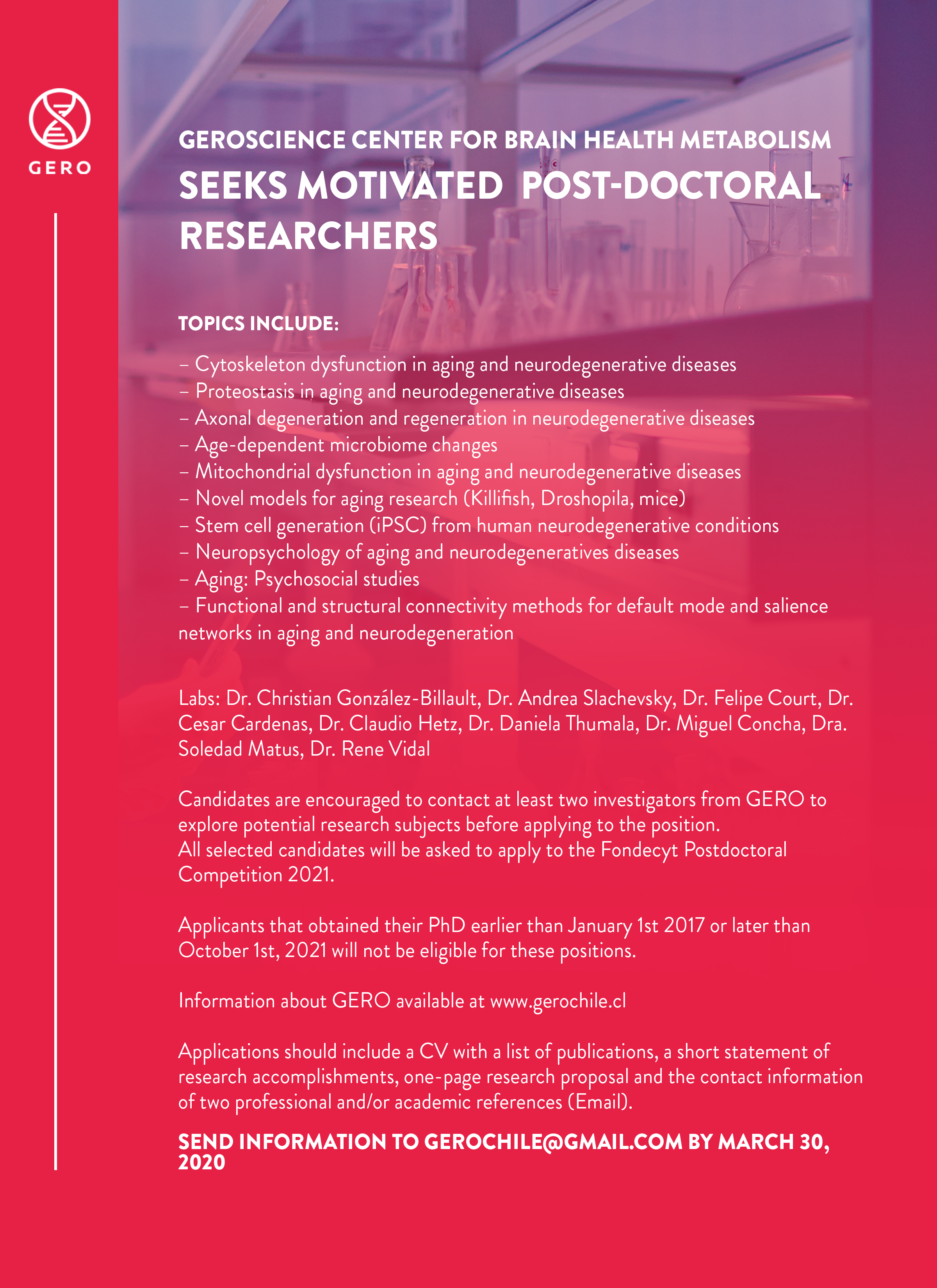 Fecha publicación: 05 febrero 2020