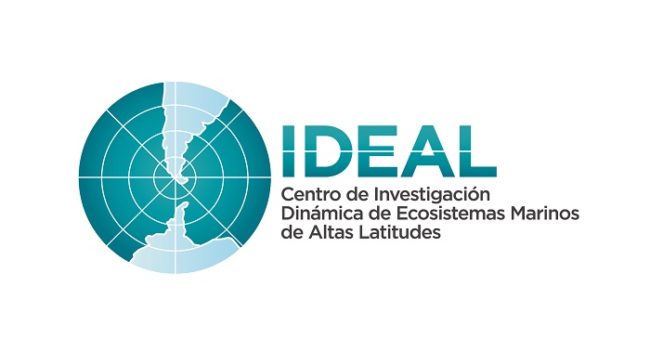 Post-Doctoral Position at FONDAP Research Center Dynamic of High Latitude Marine Ecosystems (IDEAL).
One postdoctoral researcher position is available for highly motivated candidates in the frame of a CONICYT-funded FONDAP Research Center Dynamic of High Latitude Marine Ecosystems (IDEAL, www.centroideal.cl) focused on the Research Program 4 (Structure and Function of Benthos) activities. Our long-term goal is to translate the results of observational and experimental studies into a holistic model of climate-change effects on the functioning of Antarctic and sub-Antarctic benthic ecosystems.
The successful candidate should have an outstanding publication record in peer-reviewed journals and a PhD in one of the following subjects:
– Benthic ecology
– Aquatic Ecology and environmental stress
– Experimental ecology
– Trophic ecology
We seek a creative and proactive candidate who will join an interactive multidisciplinary team of scientists in an academic environment. Laboratory and field oriented experience, including data processing and mathematical skills, is highly desirable. Diving experience in polar regions is desirable, but not mandatory.
The 2-year position will be based at the city of Punta Arenas, Chile, and includes approximately 1-2 month stays in the Antarctica during two consecutive summers.
Salary: $19.200.000.- Chilean Pesos before taxes, per year (approximately, US$ 30,000/25.500 Euro).
To apply, please send a motivation letter including research interests, current curriculum vitae, as well as names and coordinates of three references to Dr. Iván Gómez Ocampo.
This call will be open until November 30th and it will be sanctioned within approximately a month. After informed, the candidate is expected to start as soon as possible, and in March 2017 at the most.
Interested persons, please send the following documents to claudia.carcamo@uach.cl indicating in the message "Application to RP4-IDEAL postdoctoral position":
– Letter of interest (max. 3 p)
– Curriculum Vitae
– Summary of his/her doctoral research (max. 5 p)
– Brief research proposal for this particular call (max. 3 p)
– Three recommendation letters
– Virtual or in person interviews will be held with preselected candidates.