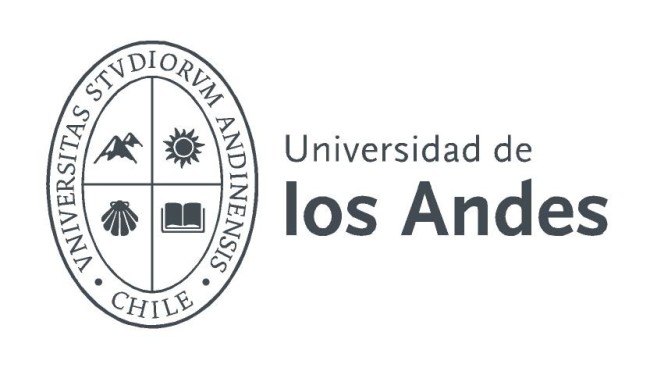 Postdoctoral position at Center of Biomedical and Bioprocess Engineering, Universidad de los Andes, Santiago, Chile. Universidad de los Andes is a rapidly expanding young private university with more than 6000 students. Thanks to a government funded innovation program, we are setting the Center of Biomedical and Bioprocess Engineering, a joint effort between the engineering, medical and dental faculties aiming to foster applied research and innovation.
The candidate is expected to develop high quality research and to contribute to the start up a new laboratory along with a technician. Among the tasks of the candidate are:
– Lead the implementation and start-up (along with a technician and faculty members) of a new laboratory, including fermenters, separation equipment and analytical techniques (HPLC, GC).
– Deliver high quality publications (ISI Q1 or Q2), based on the research performed in his/her postdoc project.
-Support research projects both at the center and the engineering faculty, in affine areas. This includes supervision of graduate and undergraduate students.
– Apply for funding through national research funds (e.g. CONICYT) or international sources. At least one application to the CONICYT's postdoctoral program is compulsory.
– Supervise the work of a technician employed in the same lab. This includes, providing the necessary training to the technician, or identifying training requirements and providers.
Requirements
We are looking for a highly motivated, enthusiastic individual with a strong background in biomedicine or bioprocesses, and interest working in an interdisciplinary field. The following requirements define a successful candidate:
– An undergraduate background in engineering is required. Biochemical, chemical, biomedical engineering or similar will be prefered.
– A PhD in biochemical engineering, chemical engineering, biotechnology or a similar field is required. – We specifically look for top publications and ability to acquire research funding. At least one publication in reputed high‐impact scientific journals.
– Research experience in bioengineering, with either fermentation or cell culture in bioreactors is required. Also, working knowledge in analytics, including HPLC, is necessary. Experience in bioprocess scale-up is a plus.
– Excellent communication skills between faculty and staff of different backgrounds. Speaking Spanish is not a requirement.
Conditions The selected candidate will be appointed as postdoctoral researcher during a one year period. This period can be extended for up to 2 years. A submission to CONICYT's postdoctoral program is expected to be delivered in the first year. Work place is Universidad de los Andes, located on a beautiful campus at the foothills of the Andes; Santiago, Chile. Please include in PDF, an updated CV, a complete list of publications, a summary of research interests, and contact information for a least three references.
Interested applicants are asked to submit an electronic application before February 28, 2016, for full consideration. Questions should be addressed to Professor Felipe Scott (fscott@uandes.cl)