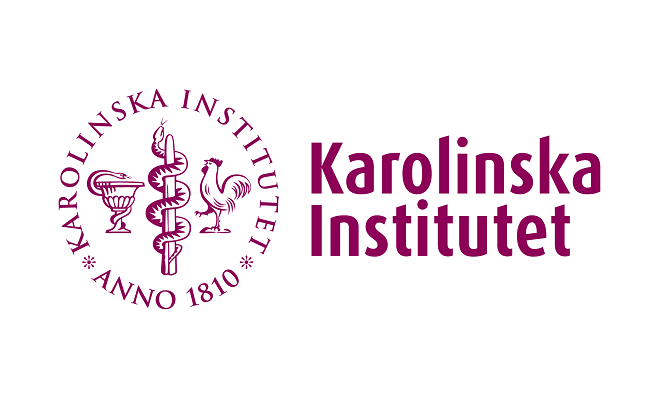 Department of Medicine, Solna, Immunology and Allergy division
The Department of Medicine, Solna, is one of the largest departments at Karolinska Institutet. The department consists of several units that are separated into different research groups. The core activities of the department are research, doctoral education and undergraduate education for medical and biomedical students. The research has three main profiles: allergy, cardiovascular medicine and inflammatory diseases.
Division
The Division of Immunology and Allergy has 8 active research group. A range of preclinical as well as clinical studies in allergy, infections and immune modulation are being conducted within the division. A position in now open in Professor Karin Loré's group to study mechanisms of vaccine-induced immune responses. The overall focus of the research group is to investigate immune functions by which different vaccine formulations regulate immunity.
Duties
The project involves studies of generation of high quality and durable B cell and T cell responses. This includes assessment of the early immune processes that are fundamental for eliciting immune responses to vaccines, e.g. the mobilization of immune cells after vaccine administration and the efficiency of vaccine uptake and transport. In addition, it includes high resolution analyses of the innate immune profile and B cell and T cell responses. The project will have a special focus on mRNA-based vaccines to emerging infections. Our group uses a variety of experimental approaches including multicolor flow cytometry, cell sorting, B cell Elispot, confocal imaging of cryosections as well as gene expression techniques. The studies will employ human sample material and/or animal models.
The position will be based at Karolinska Institutet, Stockholm, Sweden. We work in close collaboration with vaccine companies such as GSK, Novavax, Iliad Biotechnologies and Moderna Therapeutics as well as funding agencies such as the Bill and Melinda Gates foundation. Thus, the successful candidate will have the opportunity to interact with and learn various scientific and technical expertises from a dynamic team of leading researchers in the vaccine field and study timely questions.
The candidate is expected to learn and take part in experimental design, experimentation, presentation, and publication of results. In addition, he or she is expected to join research-related activities such as group meetings, departmental seminars, national/international meetings, as well as take part in routine work within our research team.
Entry requirements
Highly motivated individuals with a Ph.D. or a qualification deemed equivalent to a doctorate are encouraged to apply. We are seeking a technically skilled and creative person. Experience in cell processing, culture and flow cytometry is required. Experience with imaging is preferred. Experience with animal models is a plus, but not a requirement.
The successful applicant needs to have good communication skills in English and the ability to interact effectively and work productively in a team. Emphasis will be placed on personal suitability.
Application process
An employment application must contain the following documents in English or Swedish:
A complete curriculum vitae, including date of the thesis defence, title of the thesis, previous academic positions, academic title, current position, academic distinctions, and committee work
A complete list of publications
A summary of current work (no more than one page)
Verifications for crediting of illness, military service, work for labour unions or student organisations, parental leave or similar circumstances
The application is to be submitted through the Varbi recruitment system.
Karolinska Institutet is one of the world's leading medical universities. Its vision is to significantly contribute to the improvement of human health. Karolinska Institutet accounts for the single largest share of all academic medical research conducted in Sweden and offers the country's broadest range of education in medicine and health sciences. The Nobel Assembly at Karolinska Institutet selects the Nobel laureates in Physiology or Medicine.
Pursuant to the regulations of the Swedish National Archives, applications are kept on file for two years after the appointment has gained legal force. The regulations do not apply to attachments that have been printed or otherwise published.
Karolinska Institutet strives to provide a workplace that has approximately the same number of women and men, is free of discrimination and offers equal opportunity to everyone.
For temp agencies and recruiters, and to salespersons: We politely, yet firmly, decline direct contact with temp agencies and recruiters, as well as those selling additional job announcements.
Type of employment: Visstidsanställning längre än 6 månader
Contract type: Full time
Number of positions: 1
Working hours: 100%
City: Solna
County: Stockholms län
Country: Sweden
Reference number: 2-2778/2018
Contact: Karin Loré, +46 73 712 1551 / Karin.lore@ki.se
Union representative:
Lars Ährlund-Richter, SACO, 08 – 5177 34 50, lars.ahrlund@ki.se
Niklas Andersson, OFR, niklas.andersson@ki.sePublished 16.May.2018
Last application date 10.Jun.2018 11:59 PM CET